July was all about creative play. I wasn't feeling it with my weaving, so I took some time away from the loom to recharge and explore my creativity in a different way. I focussed on working my way through an online mixed media course. Honestly, it was a joy to just play with no expectation of the outcome. And I have learned new techniques and ways to create pieces of work that speak to my own experiences, with mediums I don't usually use.
The course encouraged participants to observe the little things in nature, in places special to them. I thought this perspective fit really well with my own tapestry work. So with that in mind, I drew on recent travels and created several collages inspired by my visit to Mungo National Park. (You can read more about this roadtrip here.) I love that all of the components are unique to me and my personal sense of place!
For months I'd had in my mind that I wanted to weave a series of tapestries inspired by my visit to Mungo. But every time I'd start, a roadblock would present itself. Nothing felt right, so the motivation was lacking. The creative play and collages really helped me move forward. And they've since contributed to new (mini!) work on the loom.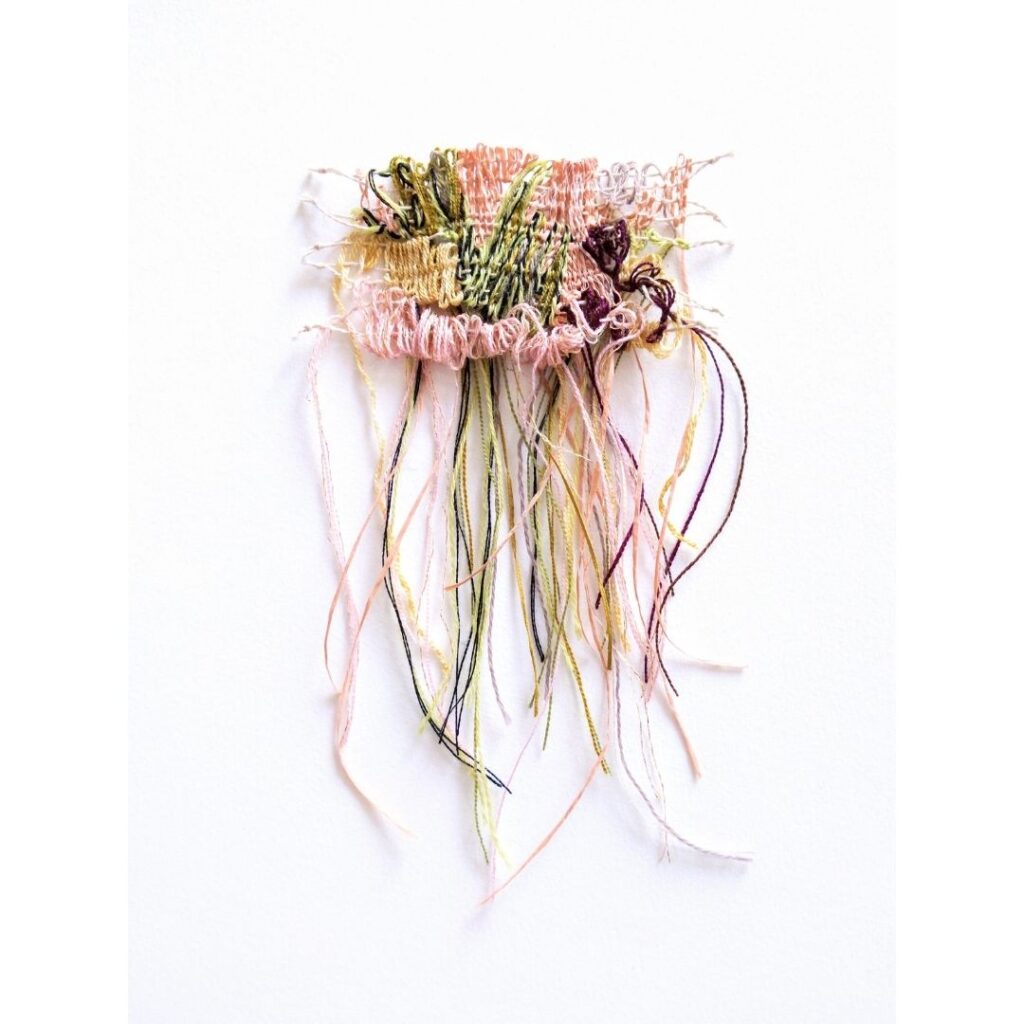 While I'm no stranger to weaving tapestries based on collage, these little guys are a bit different. After coming off the loom, each piece underwent a bit of transformation. I "frayed" the edges and pulled out some warp ends. I felt this was a way to capture the fragility of the landscape they depict; and how the sand is continuously moved around by rain and wind. I don't usually leave weft ends trailing out the back of my tapestries either, but to me they add to the looseness and impermanence of what I was trying to convey.
Please sign up to my newsletter to hear when this series will be available for purchase.