Could this have been the only roadtrip for 2021? You might have seen earlier this year (over on the Instagram) that Husband and I managed to squeeze in a roadtrip through Victoria and NSW before all the lockdowns continued. And since it seems like we aren't getting out of this Delta situation anytime soon, I started thinking perhaps I should celebrate and share what could be the only travel we really get to do this year!
The cooler climates of Victoria
We started our trip in Bright, down in Victoria, for a few days before making our way to outback NSW via Gariwerd (the Grampians). We love the alpine area around Bright and had been keen to go again after our last visit a few years ago. Our absolute favourite place for a drink and amazing food is Reed and Co. Distillery. We love their gin! And if you can't help eating dinner there twice in a row, you know it's gotta be good! 🤤

The Autumn colours were everywhere around Bright – something we'd been too early for the last time around. We spent a lovely day wandering around the town and along the river; and another day out and about doing some short walks to Fainter Falls and Mermaid Pools at Mt Beauty. I can't tell you how wonderful it felt to be back on the road and walking a trail again!
Next up we spent a few nights in Halls Gap, exploring Gariwerd and it's stunning, diverse landscape. What a spectacular hike up to The Pinnacle – the scrambling across the rocks and reward of that vista across the range! If you haven't been, put it on your list!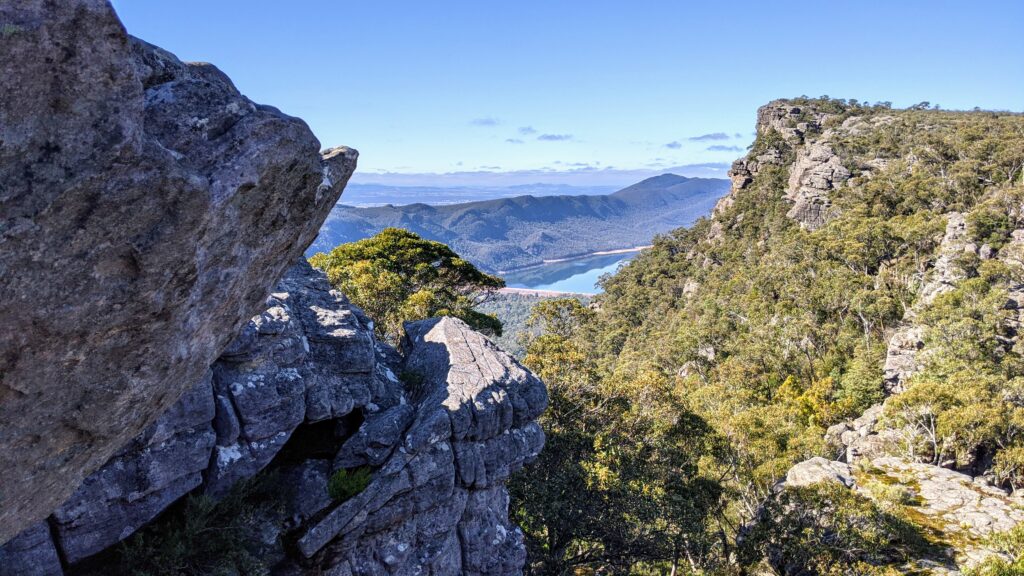 Into the Outback
We then turned north, meeting my family in Balranald, NSW and heading into Mungo National Park. Our whole roadtrip was actually planned around our short, but wonderful stay there. This is Paakantji, Ngyiampaa and Mutthi Mutthi country; fascinating and so signficant to human history on this continent. The site of the oldest human remains found to date (Mungo Man and Lady Mungo, upward of ~45,000 years); the parched lakeshore and moving sands constantly revealing old midden heaps and ancient animal bones (including thylacine!). I challenge anyone to hold a fragment of 20,000 year old emu egg in the palm of their hand and tell me it doesn't weigh a tonne!

We took two tours of the Mungo lunette. One at sunset (through our accommodation at Mungo Lodge); and the other a morning cultural tour with a local Aboriginal guide. I can recommend doing both. We walked different sections of the lunette on each tour, and they focussed on different aspects of the area's history. The sunset tour covering more of the pastoral history, and the cultural tour about the ancient activities around the lake and fossil record.
This is a special place, well worth the long dirt drive into the outback! And has inspired some recent work of mine, both of the mixed media and tapestry variety – you can read more about it here.
Not yet done with the red earth, our last stop before turning for home was in Broken Hill for several nights. Coincidentally, we happened to turn up as the Menindee Lakes system was filling up after many years. It was amazing to see so much water and the dramatic change bringing life to the arid landscape! Highlights also included visiting the Living Desert State Park – the view from up at the sandstone sculptures was gorgeous – and the Broken Hill Regional Art Gallery had such a fantastic collection of work on display.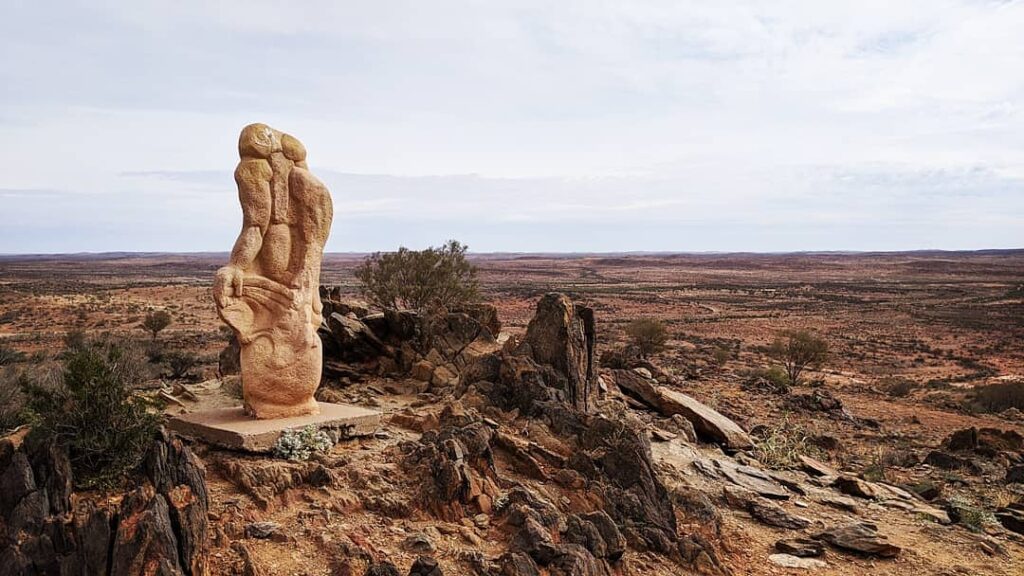 Now with our continued border closures and the uncertainty of when we'll be able to travel again, more than ever I am holding such memories of roadtrips tight.