It brings me a lot of joy to create custom tapestry artwork for others. I see my weaving practice as a medium for translating my own heartfelt connections and experiences, and I would love to do that for you too! 
I typically weave smaller custom tapestry artwork however enquiries for larger pieces are always welcome
Please use the enquiry form to find out more and request a quote.
So what can you expect when working with me?
I thought I'd step through the whole process so you know just what you get when you commission me to weave a custom tapestry artwork.
Idea
Let's discuss your idea and what you are wanting for your tapestry.
Use the contact form or email [email protected] to get the ball rolling.
Not quite sure what you're after? You can check out my portfolio pages for inspiration or view past commissions. I've woven abstract wall hangings, to portraits, to landscapes that hold special meaning for my clients.
Collaboration
Most of my clients come to me with a picture or scene they already have in mind for their tapestry. And we'll collaborate on what will work best for the design. Because I often reference several images of the same subject while I weave, there's probably a good chance I'll ask you to do one of the following:
Email me several images of the scene or inspiration for your tapestry.
Create a Pinterest 'mood board' to help inform the design. Don't forget to invite me (@leeleibrandtart) to view the board!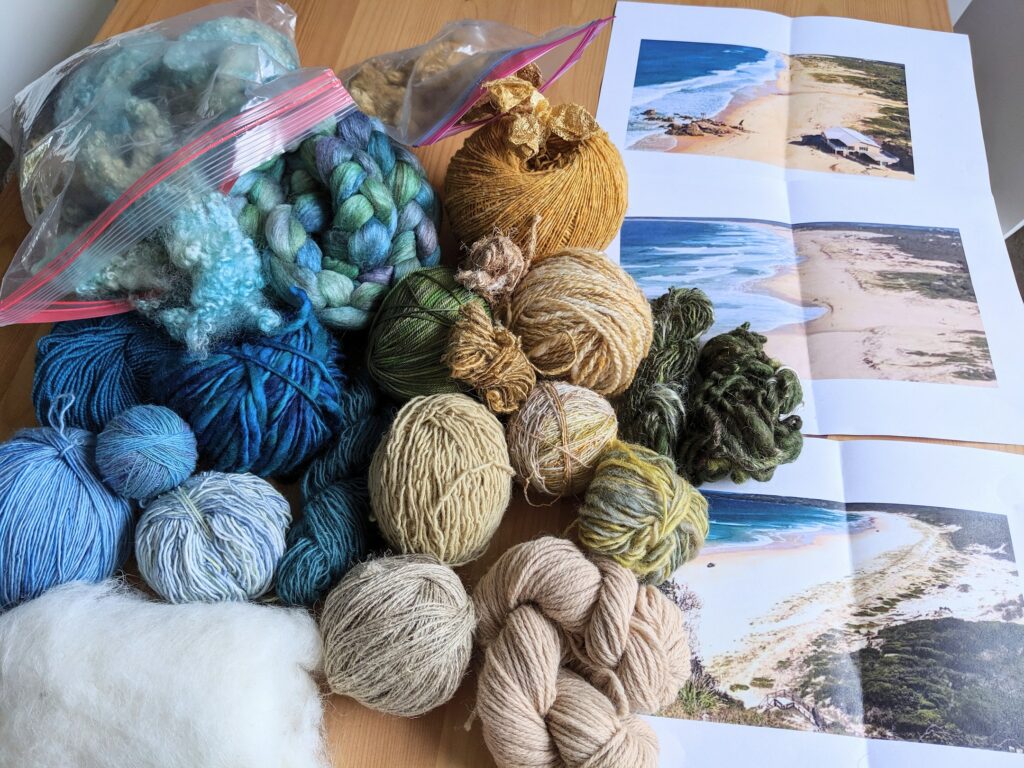 Sketch
After we've discussed what you're after and we have some images to work with, I'll make a sketch (a 'cartoon') of your tapestry. This will guide me while I weave.
I'll also pull together a colour palette for you.
I'll ask you to confirm we are good to go before I start on the weaving.
Weaving and progress updates
I'll keep you in the loop every step of the way with progress photos. That way if you're not completely satisfied with something, we can change it on the go!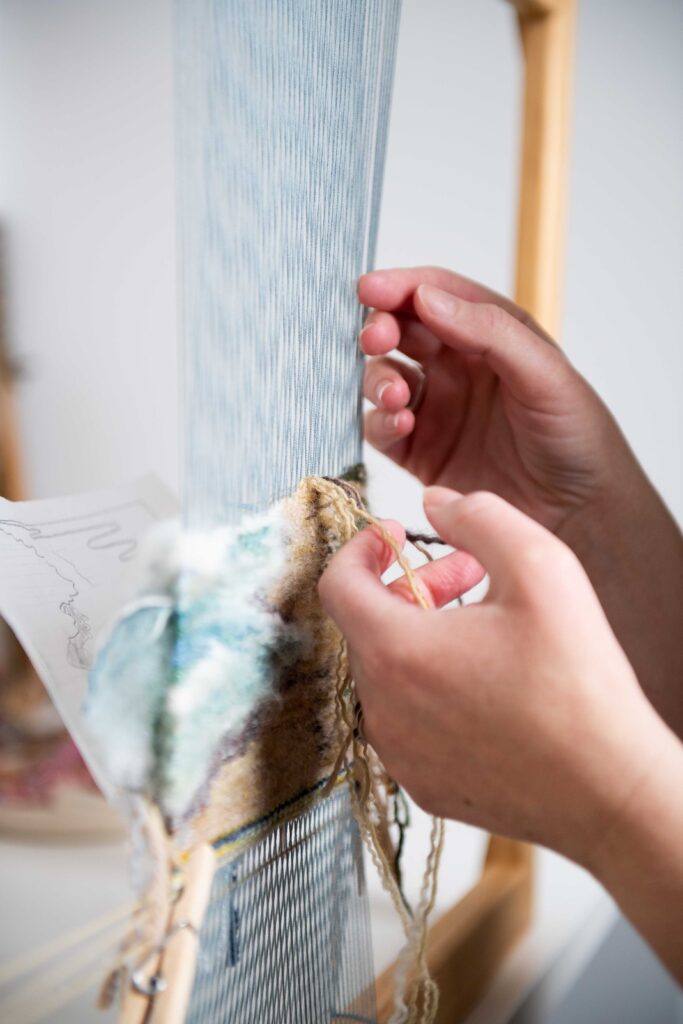 Expect to hear from me 2-3 times throughout the weaving process. Depending on our means of communication up to this point, you'll receive messages by:
Email

Facebook messenger, or

Instagram direct message.
Your new tapestry!
The most exciting part – your new custom tapestry artwork!
I'll send you a final update photo and make sure you're happy with the piece before it comes off the loom. If you're not completely satisfied, this is when any last minute changes need to happen.
Then it's time to cut those warp ends, sew in all the loose threads, frame it up (optional) and deliver it to your door!
And if you're on social media, I'd love it if you shared your new tapestry!
Don't forget to tag me #leeleibrandtartist!