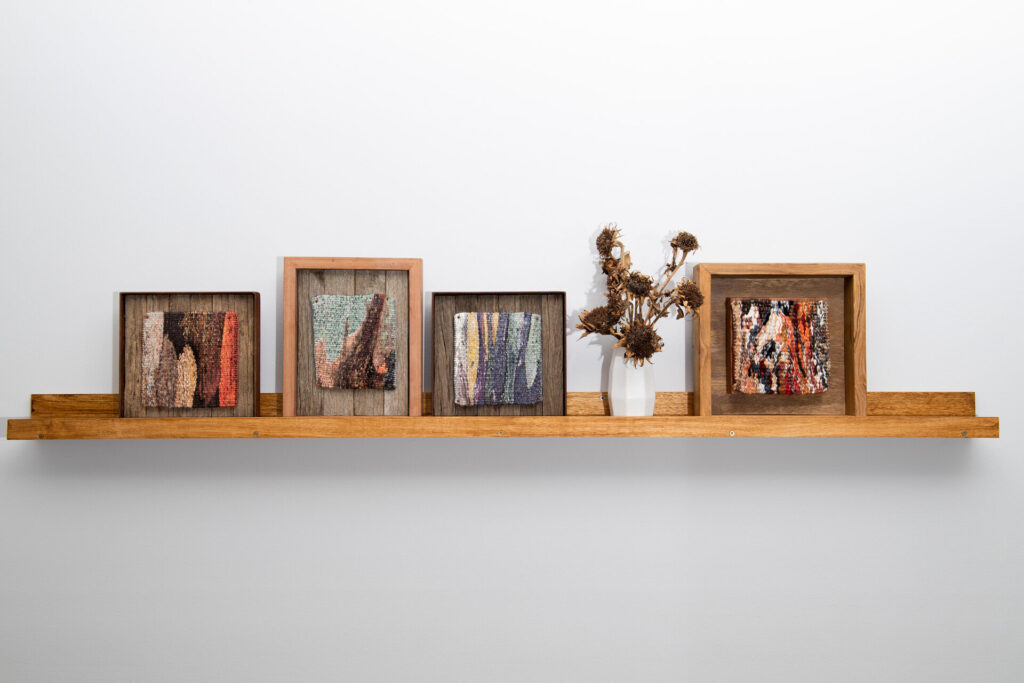 I'm super excited that the new work from my Specere collection of tapestries can soon be found at the National Library of Australia Bookshop!
I'll be delivering the above four pieces to the Bookshop on Wednesday 4 March. It is such a great opportunity and I'm so looking forward to seeing them on display there!
You can see more of the Specere project on the portfolio page.