A new addition to the Specere collection
I've been weaving a new tapestry for my Specere collection, so I thought a little progress update was in order. The working title on this one is
'Mount Buffalo B'… because, well there was also a 'Mount Buffalo A'.
Quick backstory: You might have seen from my portfolio that over the last couple of years I have been weaving small tapestries, under the banner of Specere (meaning "to look/to notice"). It's an ongoing project to capture moments in nature through the art of tapestry. The intention is not to weave the whole, but to highlight the shapes and colours we can find when we take the time to look closely.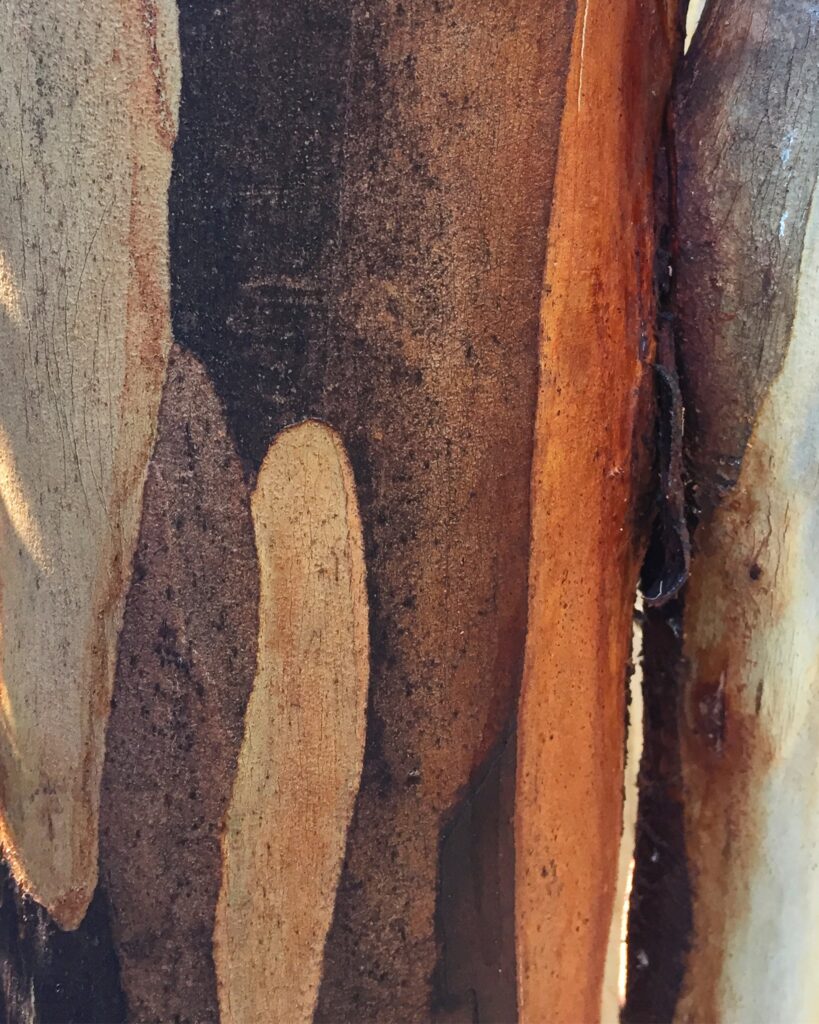 So continues my slight obsession with tree bark! This piece is based on a photo I took of a gum tree found at Mount Buffalo National Park, VIC in 2018. It's all lovely warm tones! Brown might not exactly be my favourite colour, but I do love the burst of bright orangey-red on the side! And I've enjoyed blending all the colours for each section.
Unlike some of the other pieces in the Specere Collection, this tapestry has woven up pretty quickly so far! In saying that, I've probably spent at least
10 hours on it already over the space of a fortnight. In comparison, previous Specere tapestries have taken at least 15-17 hours of weaving time.
Oops!
There was a slight hiccup midway through though. I got into my own head a bit much over the colour blending. As you can see from the progress photos, this meant moving part of the tapestry up the warp so I could go in and do some re-weaving. Thankfully it didn't end up taking me all that long to do!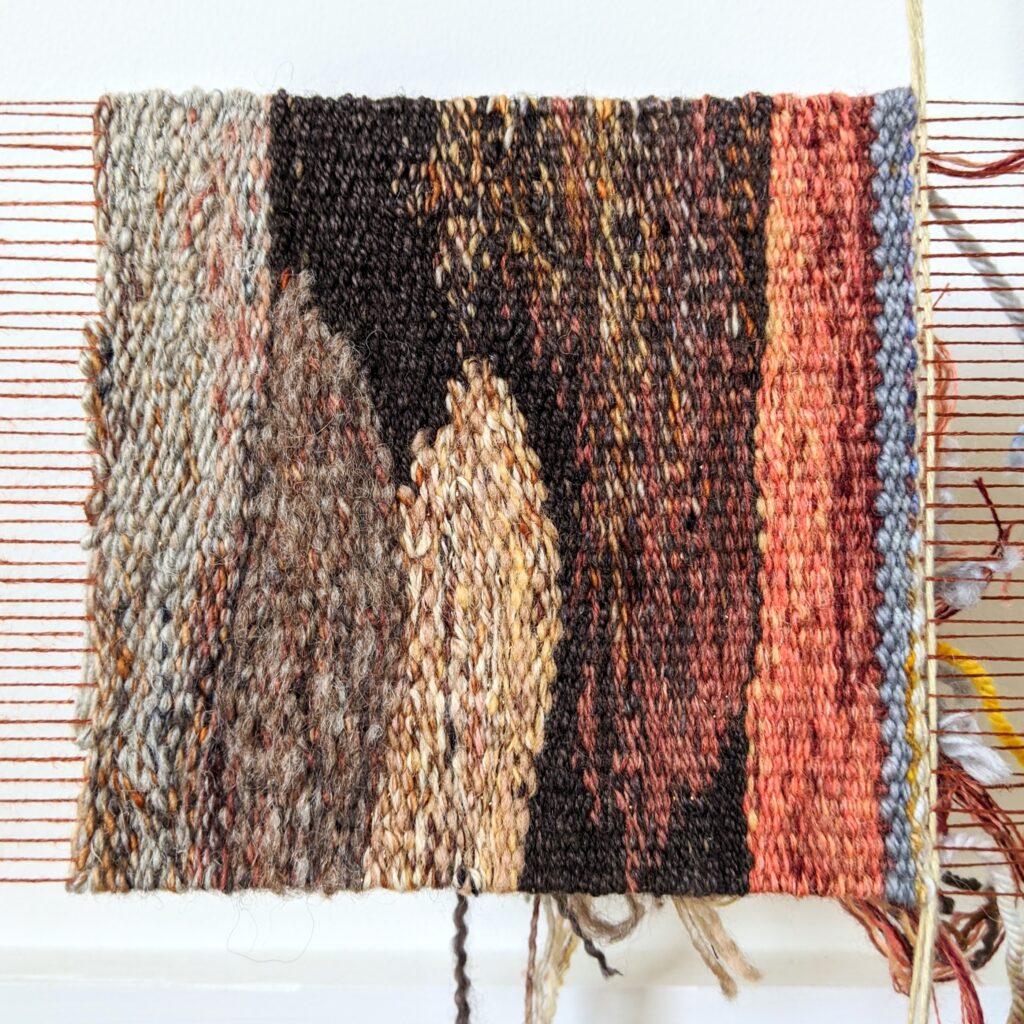 Overall, I am super happy with how it looks! I felt quite in-flow every time I sat down at the loom to work on this tapestry. I think I grew a lot in weaving my last commission. Like I'm more mentally able to let go so much control and just let the weaving happen. (We won't mention that unweaving part!) Also I saw a while back on Rachel Hine's Instagram that she doesn't make weaving tapestry more complicated than it need be. And I've been holding onto that ever since – good advice! (Rachel Hine is one of my favourite tapestry artists FYI!)
Next steps…
I finished the actual weaving part today. So now I have to tidy up all those loose threads at the back, cut the tapestry off the loom and sew in the warp ends. And my father will be delivering some more frames in a couple of weeks. I have what I think will be the perfect one in mind for this piece, so stay tuned!